This post and photos may contain Amazon or other affiliate links. If you purchase something through any link, I may receive a small commission at no extra charge to you. Any supplies used may be given to me free of charge, however, all projects and opinions are my own.
Have you ever wanted to try printable heat transfer vinyl? Well, now is your chance! I am going to cover two different types from StarCraft for both light and dark materials. Of course, I had to do some experiments. So, I am going to be adding them to a wide variety of surfaces. See my experiments below then give this product a try for yourself.
Looking for printable vinyl that is sticky on the back instead? You can see our post on it here.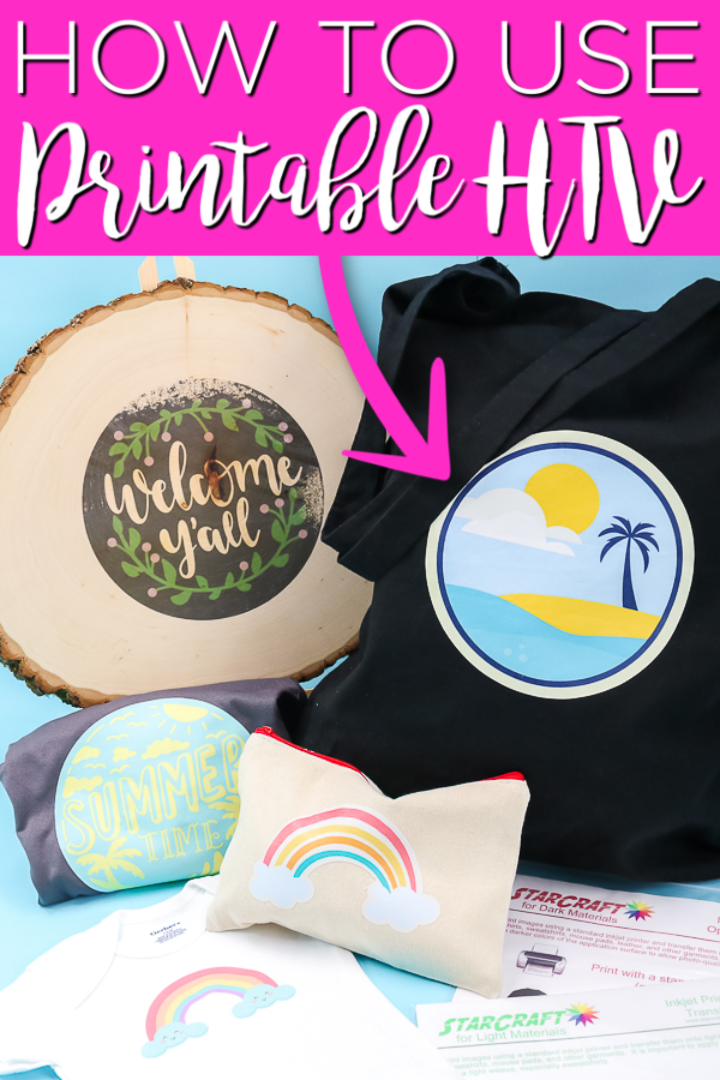 Printable Heat Transfer Vinyl Video
If you love watching videos instead of reading text, I would encourage you to just watch the video below. It has all of the information you need!
Can't watch the video or missed some of the steps? You can also read the information below.
Types of Printable HTV
I am using two types for my experiments:
The one for dark materials can actually be used on any surface. I actually prefer it for fabrics so I am actually going to use it for all of my fabric experiments below. The light material version, however, is actually fabulous for making a rustic wood sign. Y'all know I love some farmhouse style so I had to play with that as well.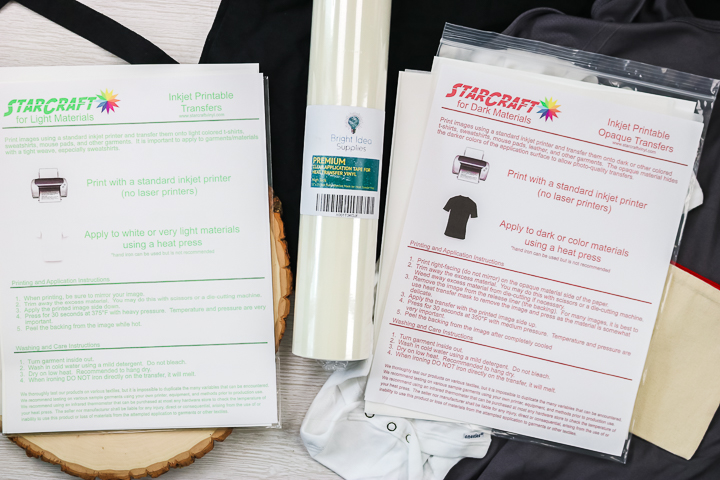 How to Use Printable HTV
Now that you have the types, we are going to do some experiments and make a few projects. First, let's talk about some basics.
Printing Tips and Tricks
When you go to print, there are a few things you should know:
This product is for InkJet printers only and will NOT work on laser printers.
The version for light materials MUST BE mirrored before printing.
I would set your printer to photo quality prints to get the best print possible for transfer.
Remember that the maximum size for Cricut Print Then Cut is 6.75 x 9.25 inches. I am using my Cricut to cut all of my designs. You could definitely print on this material and cut with scissors if you would like.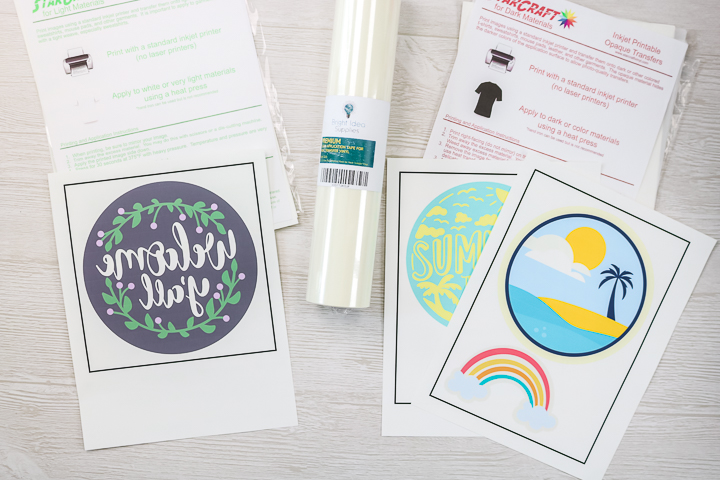 Do you need transfer tape?
The answer is that sometimes you will want transfer tape. Now, you will need a special type of transfer tape for this material. It MUST BE rated for use with heat transfer vinyl. Please do not use the regular transfer tape with this product as you will have a huge mess. This is the transfer tape that I used for my experiments.
The StarCraft Printable Heat Transfer vinyl for light materials DOES NOT need transfer tape as you are going to leave it on the backing paper. The dark material version can be used without transfer tape but you may want it if you have multiple pieces to your design. I used it for some of my projects and others I just peeled away the design and transferred it by hand.
Cutting on Your Cricut Machine
I used the print then cut function on my Cricut for all of the projects I made. I will note here that this function is only for the Cricut Explore and Maker. For the Cricut Joy, you cannot use print then cut.
I set my machine to printable iron on for dark fabrics for BOTH of the types of StarCraft printable HTV that I used. It worked perfectly for both. I love using my Cricut to get a really clean cut and the ability to cut around intricate designs as well. Don't forget that the light version of this product needs to be mirrored before printing to be used correctly.
Weeding Heat Transfer Vinyl that is Printable
Now that it is cut, you will want to weed away all of the excess material from around the edges or from the center of certain designs. I will note here that both materials are fairly delicate but the version for light materials will tear REALLY easily. Use caution as you lift the excess from the backing of both products.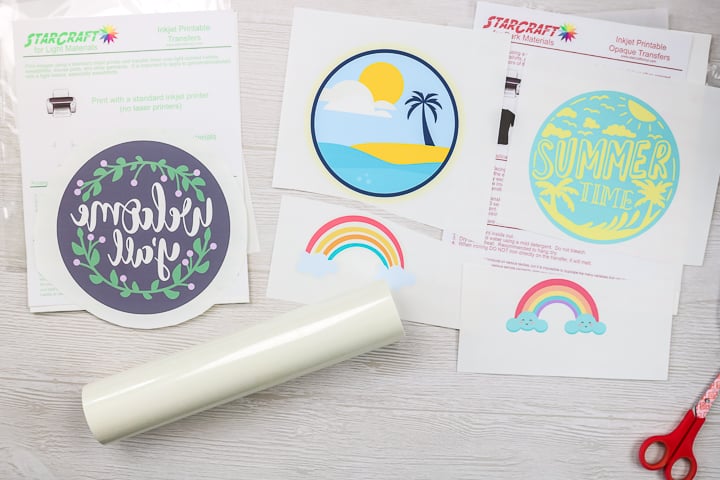 How to Apply
Now that you have the basics, let's make some projects! You can find the cut file for all of the projects I am making here. The two types have different methods for application and I am covering both below.
Applying StarCraft for Dark Fabrics
You can apply this by peeling from the backing paper or by using transfer tape. I actually did two projects both ways in the video above. I just wanted to see the differences and which way that I liked better.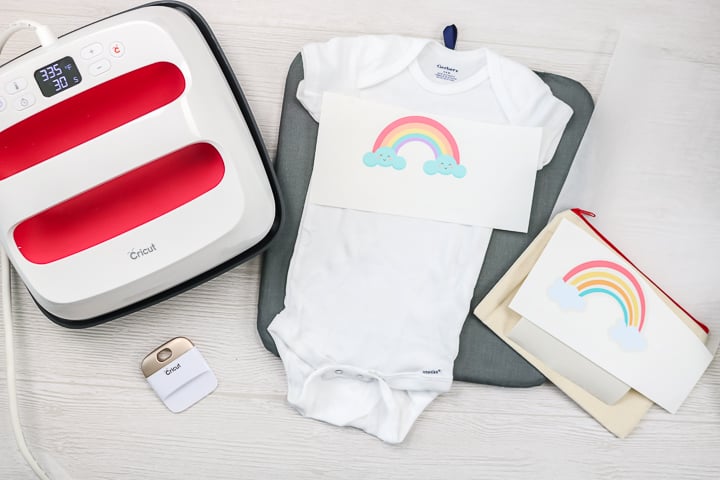 Peel and Apply
The first method does not use transfer tape and ended up being my favorite. This is great for simple designs with one piece but if you have a design with multiple pieces, you probably want to drop down below and see how to use transfer tape. But first, here is a brief overview of applying with no transfer tape.
Peel the printed transfer from the backing paper with your hands.
Lay the design onto the fabric surface. NOTE: You may want to press your surface first to remove wrinkles and moisture.
Cover the design with something like butcher paper. The StarCraft actually comes with a few sheets to use.
Then press for the time and temperature indicated on the packaging. This product calls for medium pressure. I actually used an EasyPress for my experiments but a heat press is recommended. I do not think a household iron would work.
Remove the butcher paper after your design is completely cool.
Your project is done and ready to wear! Be sure to follow all launder instructions found on the packaging.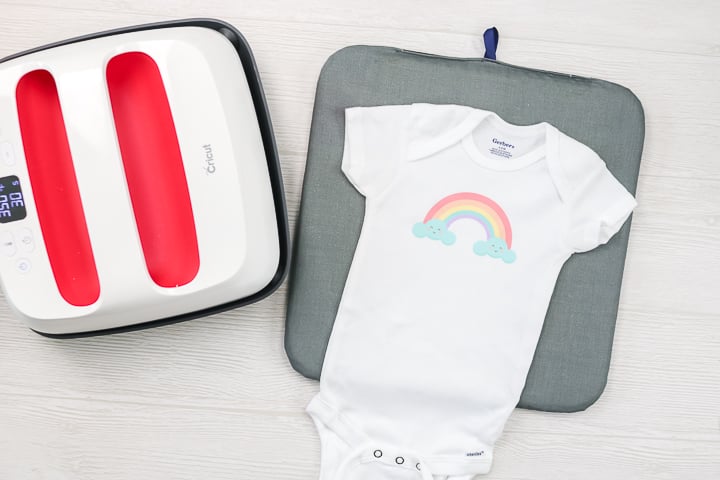 Using Transfer Tape
You can also use transfer tape for this product. This is really important if you have a design that has several pieces so that you can keep them all together. Here is a brief overview of using transfer tape.
Cut a piece of transfer tape slightly larger than your design.
Peel away the backing and lay it sticky side up on a flat surface.
Put your design face down onto the sticky surface starting in the center.
Use a scraper to press the design onto the transfer tape from the center out.
Then peel back the backing paper and your design should be left on the tape. I had quite a few problems with this and ended up having to grab the edge of the design with my scaper and work it to get it off the backing paper.
Once your design is on the transfer tape, apply to your fabric in the correct location. NOTE: You may want to press your surface first to remove wrinkles and moisture.
I cover the entire thing with butcher paper once again just to be safe.
Then press for the recommended time and temperature. This product calls for medium pressure. I actually used an EasyPress for my experiments but a heat press is recommended. I do not think a household iron would work.
Remove the butcher paper after your design is completely cool. Then peel back the transfer tape.
Your project is done and ready to wear! Be sure to follow all launder instructions found on the packaging.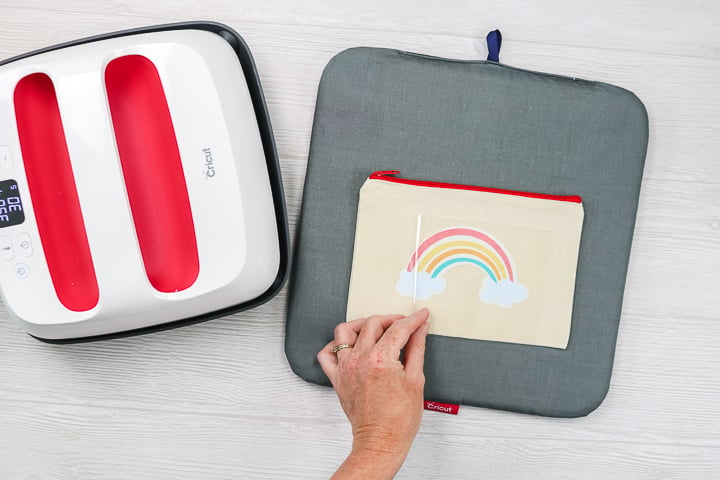 What materials does it work on?
You can use the StarCraft printable heat transfer vinyl for dark fabrics on just about any fabric surface. I used it on the onesie which is a cotton blend with no issues at all. I was super impressed with the look once applied.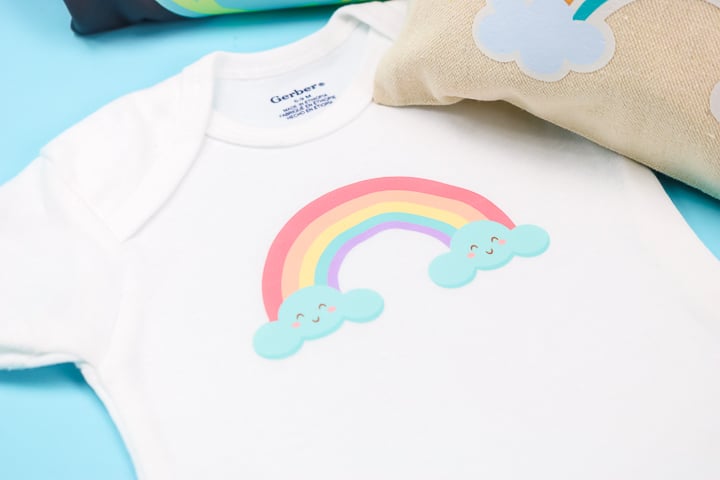 My second project was a canvas zipper pouch in a cream color. Again the product worked great.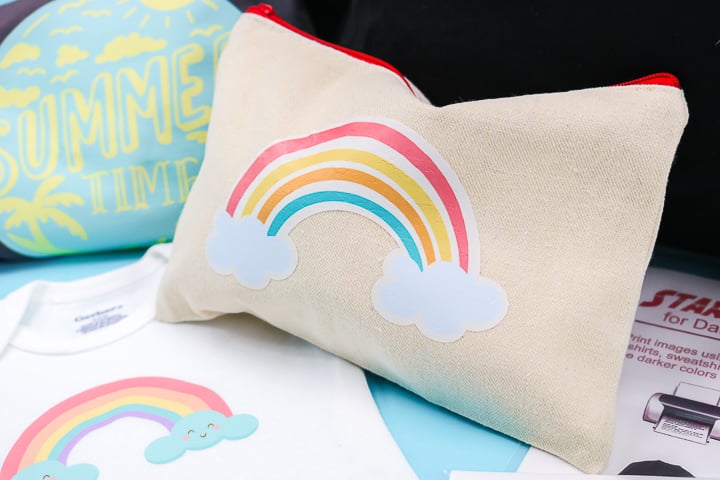 I did want to test some darker fabrics, however. I started with this grey workout tank. This is a nylon fabric that is stretchy. The printable HTV went on great but it does not stretch very well. So, just be aware of that when choosing a surface.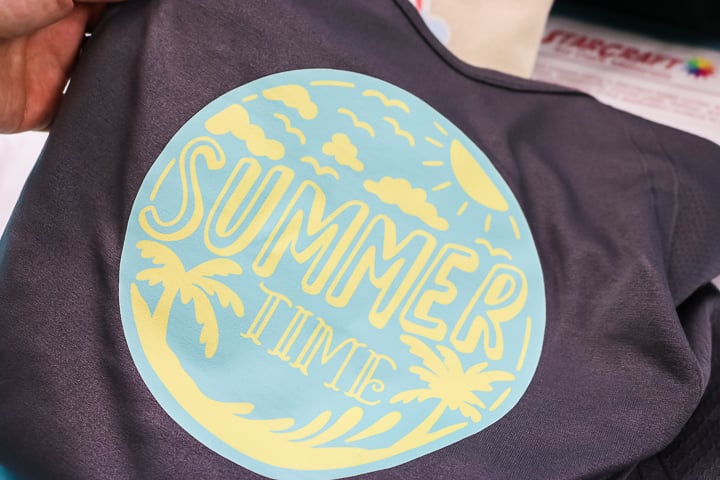 I also wanted to put this product to the ultimate test and use a black fabric. I actually did a design on the black that has a white cloud. That way we could see whether it would show through when applied to the dark fabric surface. I am happy to say this went on like a dream and the white actually looks white!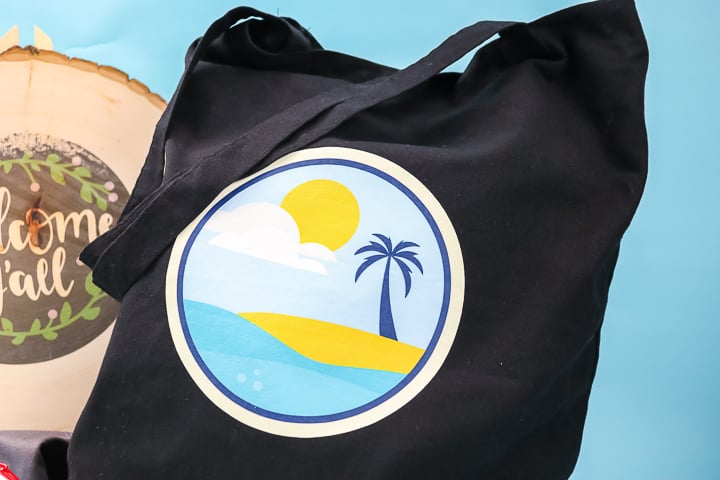 Applying StarCraft for Light Fabrics
Now that you have seen what the dark fabric version will do, let's use the printable iron-on intended for light fabrics. The method of application is a bit different for this version.
Please note that your design must be mirrored for this to work.
Turn the weeded design over onto your surface.
Press for the recommended time and temperature. Note that this product calls for HEAVY pressure. I did the best I could with my EasyPress but it would probably transfer better on a heat press. I am making a sign and wanted a rustic look anyway so I was not concerned. Please note that I don't believe a household iron would work for this product at all.
Peel the backing paper away IMMEDIATELY while still hot. You might want to use some tweezers to grab it in order not to burn yourself.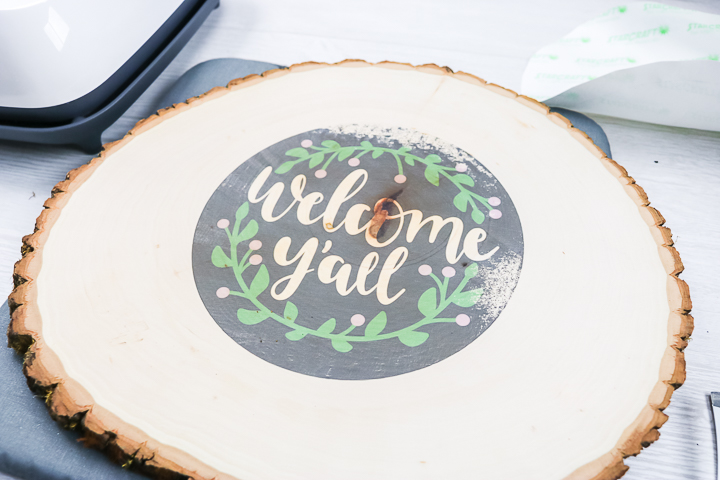 I love the way the ink infuses into the wood. You will also want to note that any area left white will have the wood grain showing through. I love this look and even the imperfections!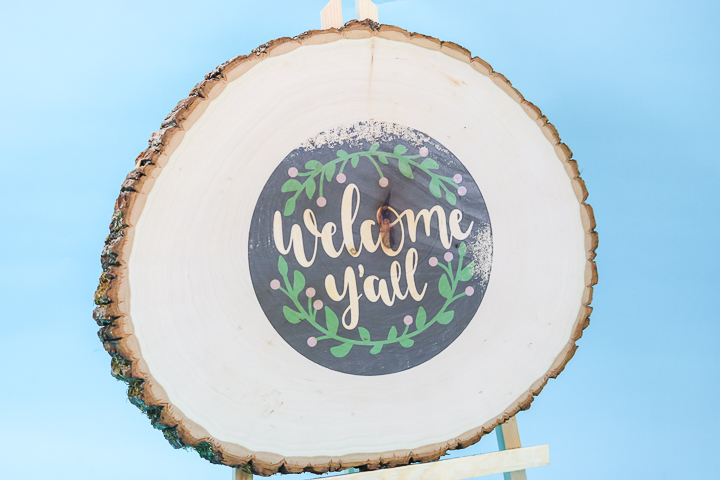 When to Use Printable Iron-on
If you have been wanting to try some printable designs, this may be the product for you. If you don't have a sublimation printer and don't want to invest in one, you can use printable heat transfer vinyl instead. This product also works on cotton where sublimation requires polyester content in order to work.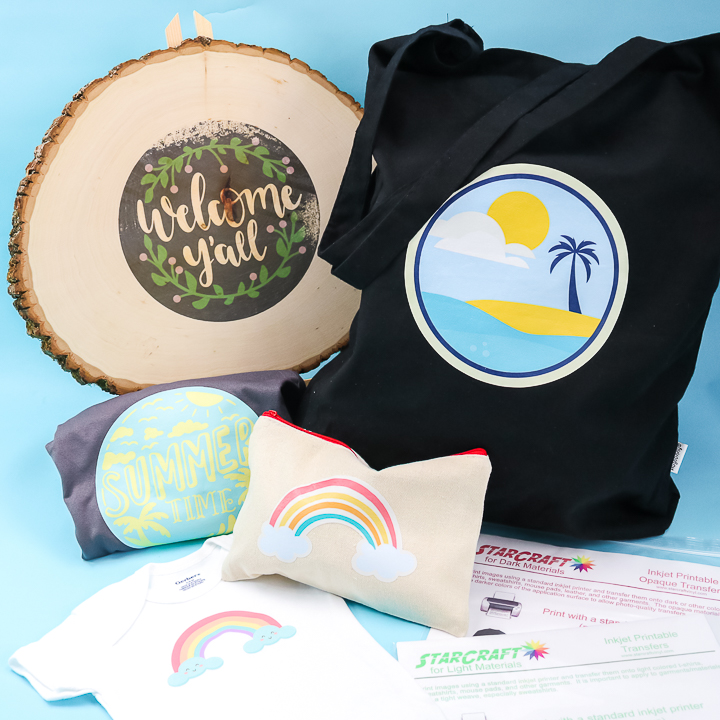 I hope you will consider picking up some printable HTV and giving it a try. You will really love the variety of projects you can create with this material.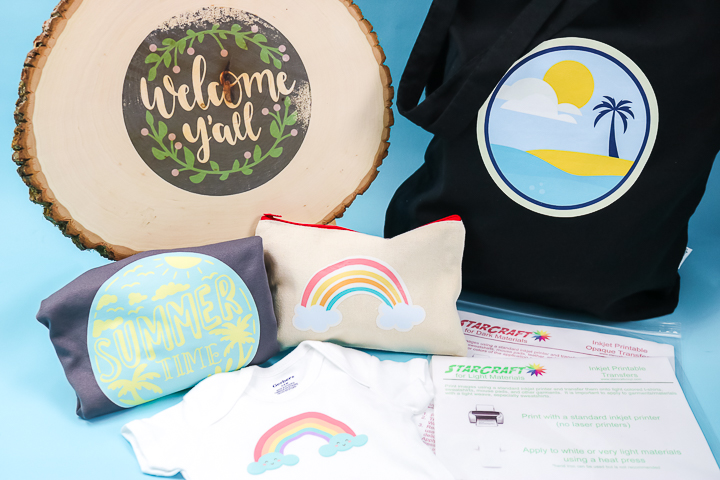 I would recommend the dark material version for any fabric surface and the light version for wood. Otherwise, pick some designs and start experimenting. You will be amazed at what you can create!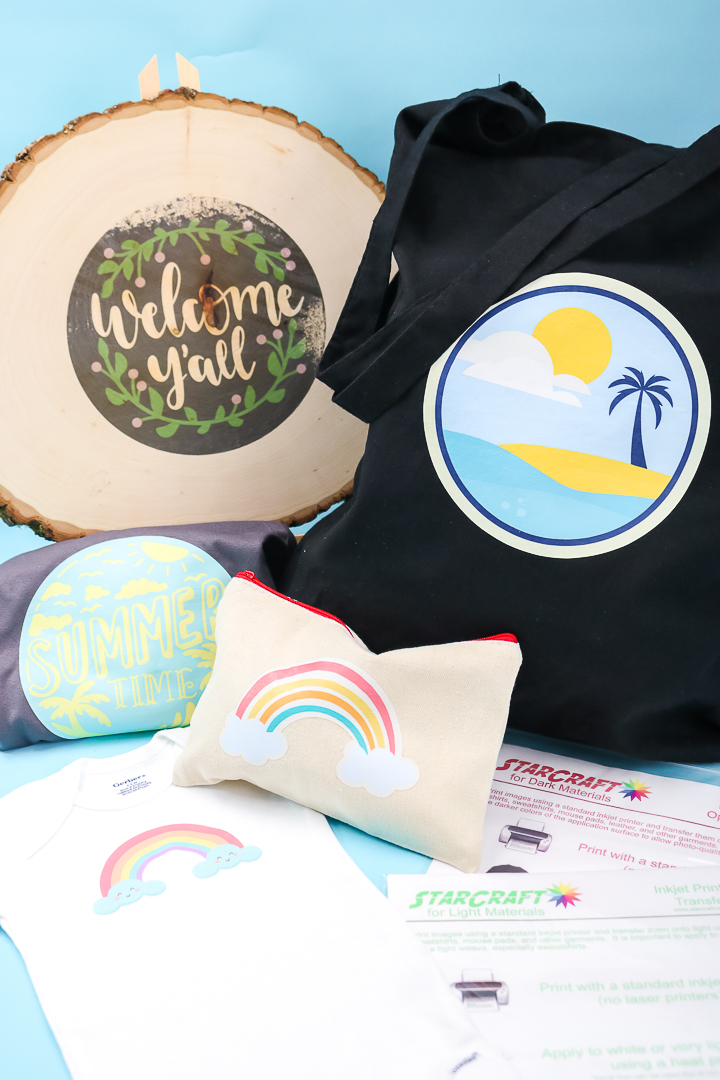 Love this post and want more ideas for your Cricut? Try the links below as well!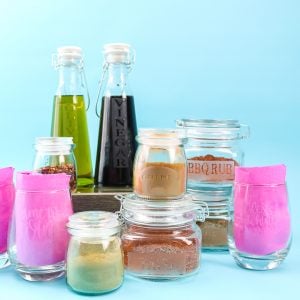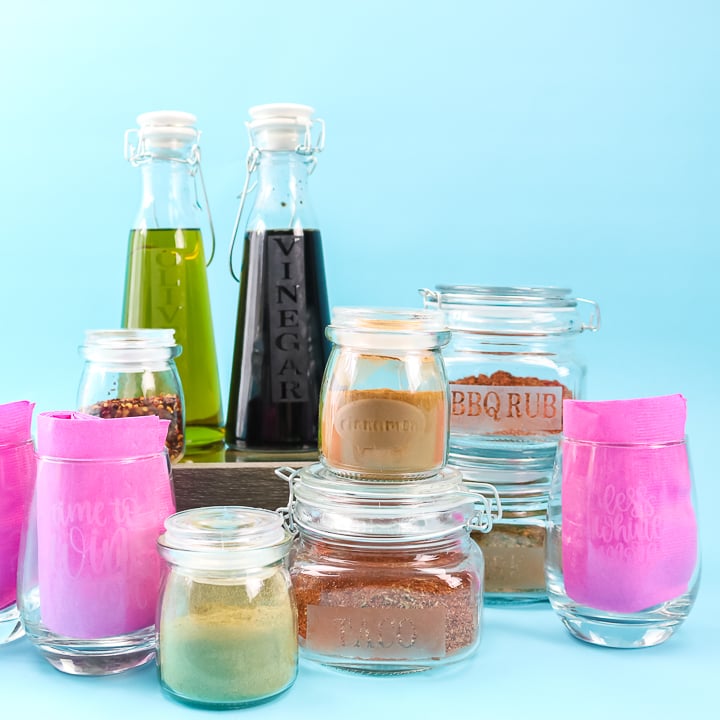 How to Etch Glass with a Cricut
Grab your Cricut machine and start etching glass with this easy to follow tutorial.
Read More Here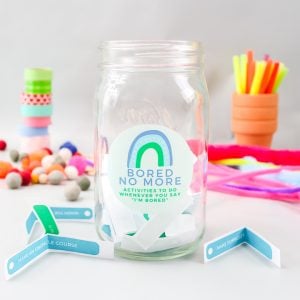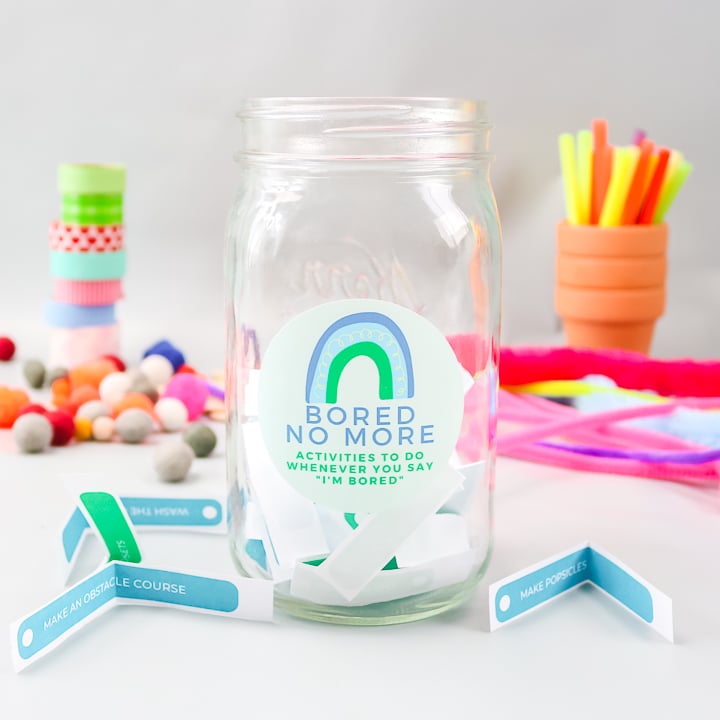 How to Use Cricut Printable Vinyl
Make stickers and more from printable vinyl on your Cricut machine.
Read More Here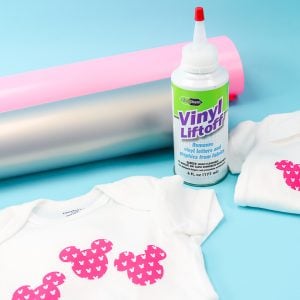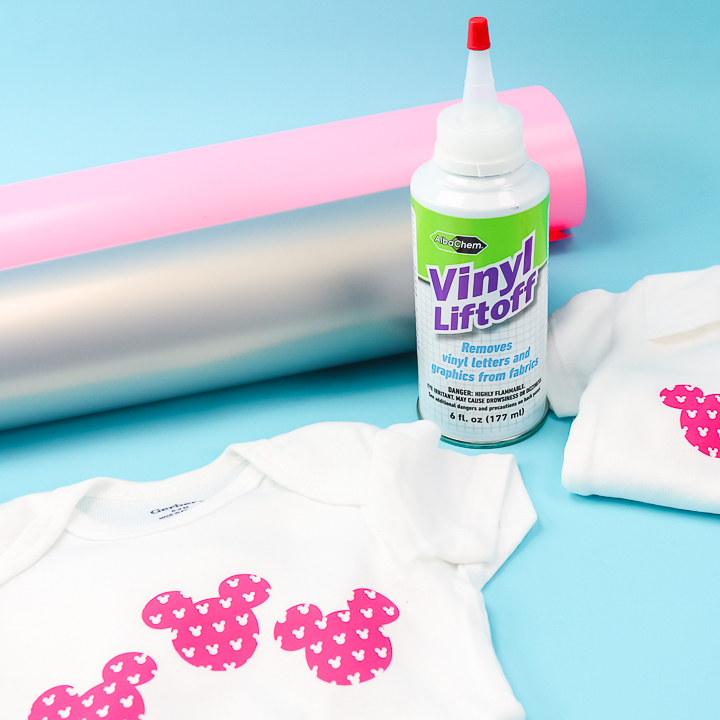 Repairing Heat Transfer Vinyl
Fixing those iron-on mistakes has never been easier!
Read More Here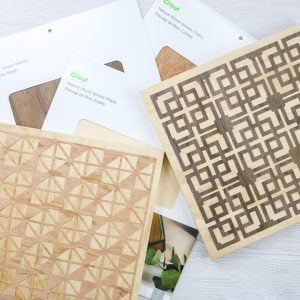 How to Cut Wood Veneer with a Cricut Explore or Maker
You can easily cut wood veneer with your Cricut machine and the deep point blade.
Read More Here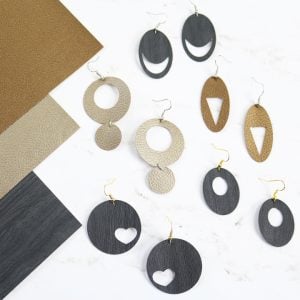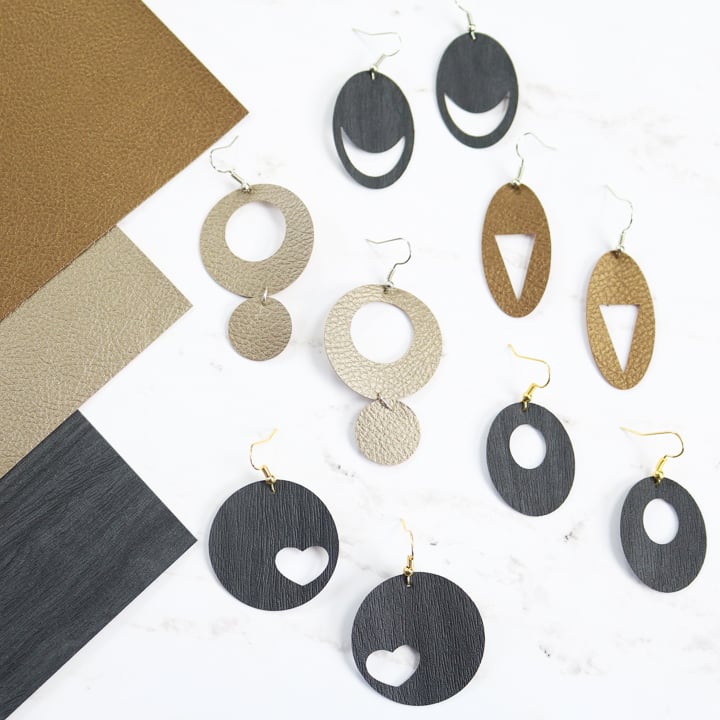 Cutting Earrings with a Cricut Machine
It is so easy to make earrings with a Cricut. You will have a pair for every occasion!
Read More Here