This post and photos may contain Amazon or other affiliate links. If you purchase something through any link, I may receive a small commission at no extra charge to you. Any supplies used may be given to me free of charge, however, all projects and opinions are my own.
I thought today we would do a BrightPad and Light Pad comparison. Do you ever get super frustrated with vinyl glitter HTV? You cut it, you pull it out of your machine, and you're like, "where did the cut lines go?" Weeding it can be a huge pain. That is where the Cricut BrightPad or a light pad or lightbox comes in. It's something that is lit, and you put your vinyl on top, and then you can see those cut lines better.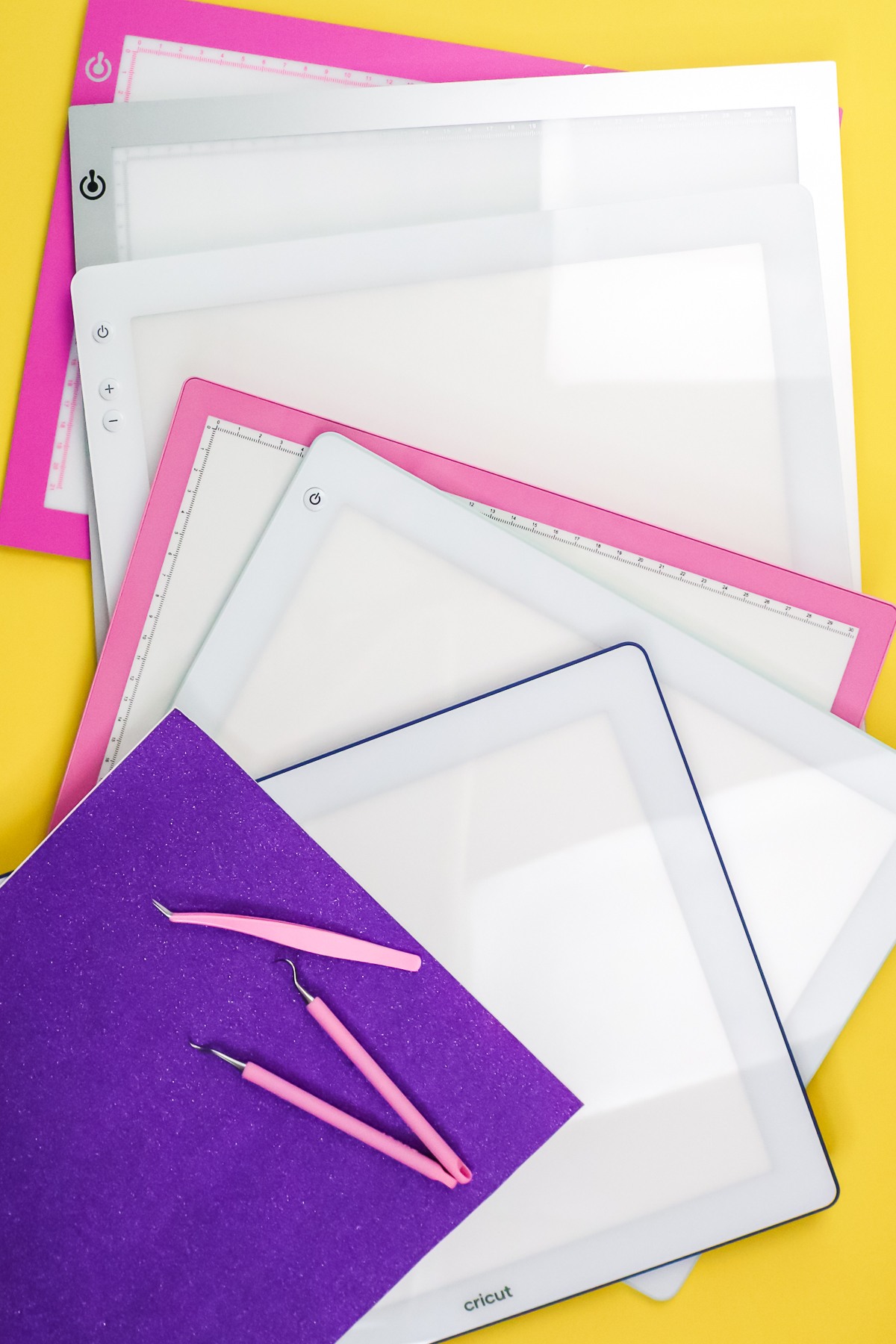 BrightPad and Light Pad Comparison
Cricut released a BrightPad several years back. There are several light pads on the market on Amazon. Plus, Cricut just released two new BrightPads, a new BrightPad and a BrightPad Go. So, it's getting a little bit confusing. What is the best BrightPad for your money? Which one works the best? Which one should you purchase? Do you even need one? Let's talk about all of that! Just click play on the video below to watch.
Can't watch the video or missed some of the steps? You can follow along below as well!
BrightPads or Light Pads Compared:
Other tools used:
Tests for Comparison
I have six BrightPads, light pads, and lightboxes of various brands for testing. For each of these I will be doing the following tests:
How bright do they get?
How well I can see the cut lines and weeding lines?
Can I stick my iVyne Berry onto the surface?
Which ones are cordless and which ones require a cord?
Can I scratch the surface with a weeding tool?
I'm going to use the same cut for all of these tests, and it is out of the Cricut brand of glitter vinyl.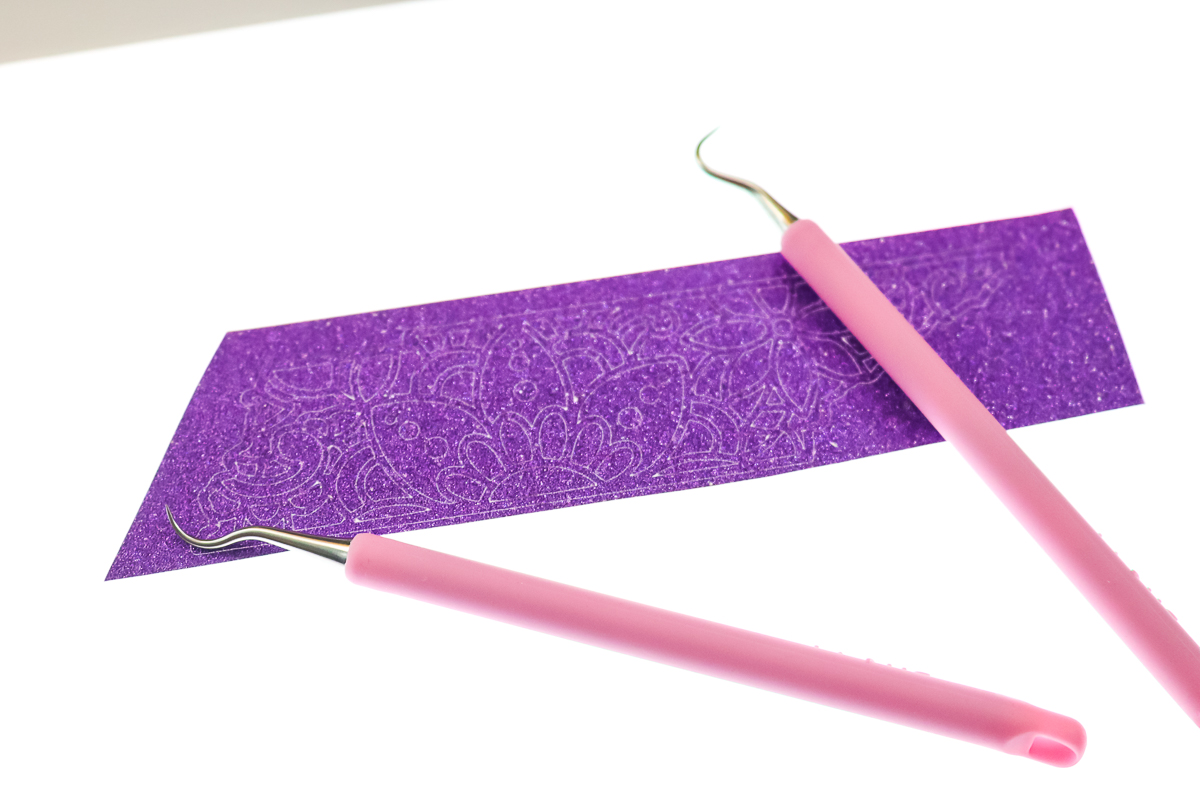 Testing Results
I performed the above tests on each of the units that I purchased. You can see my results summarized below. Also, be sure to scroll to the bottom of this page so you can see my buying guide for how to choose which is right for you!
Original BrightPad
I am starting with the original BrightPad that I have had for many years. I will say that I hate the cord on this one, and it was the reason I stopped using it. Note that I have issues getting it to stay on and for it not to be flashing as I use it.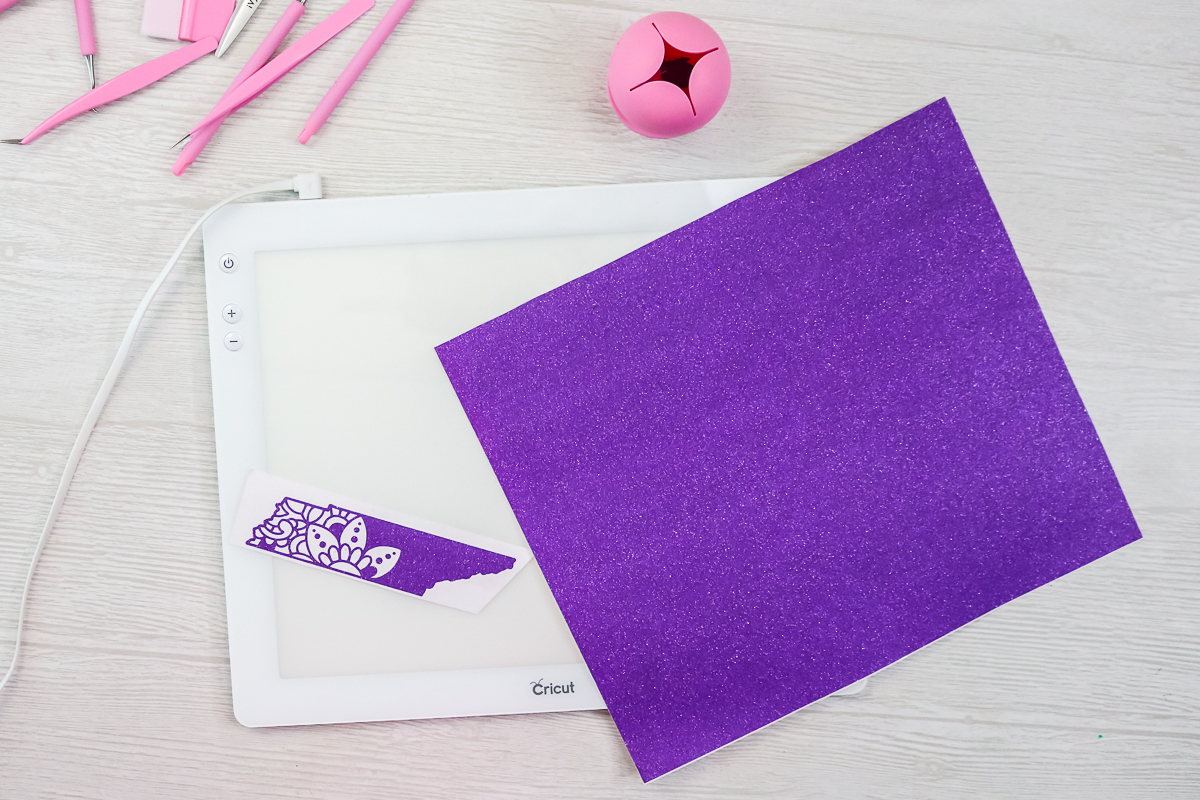 You can see how it lights up the cut lines within the glitter vinyl. Glitter is the main one that I have issues with when weeding, so I find that the BrightPad does a really good job. I also love how my iVyne berry sticks to the surface. I'm actually going to scratch the BrightPad with the weeding tool to see what happens. This one actually stands up really well and you can barely feel or see anything after I scratched it. Again, the only thing I didn't like about this one was the cord.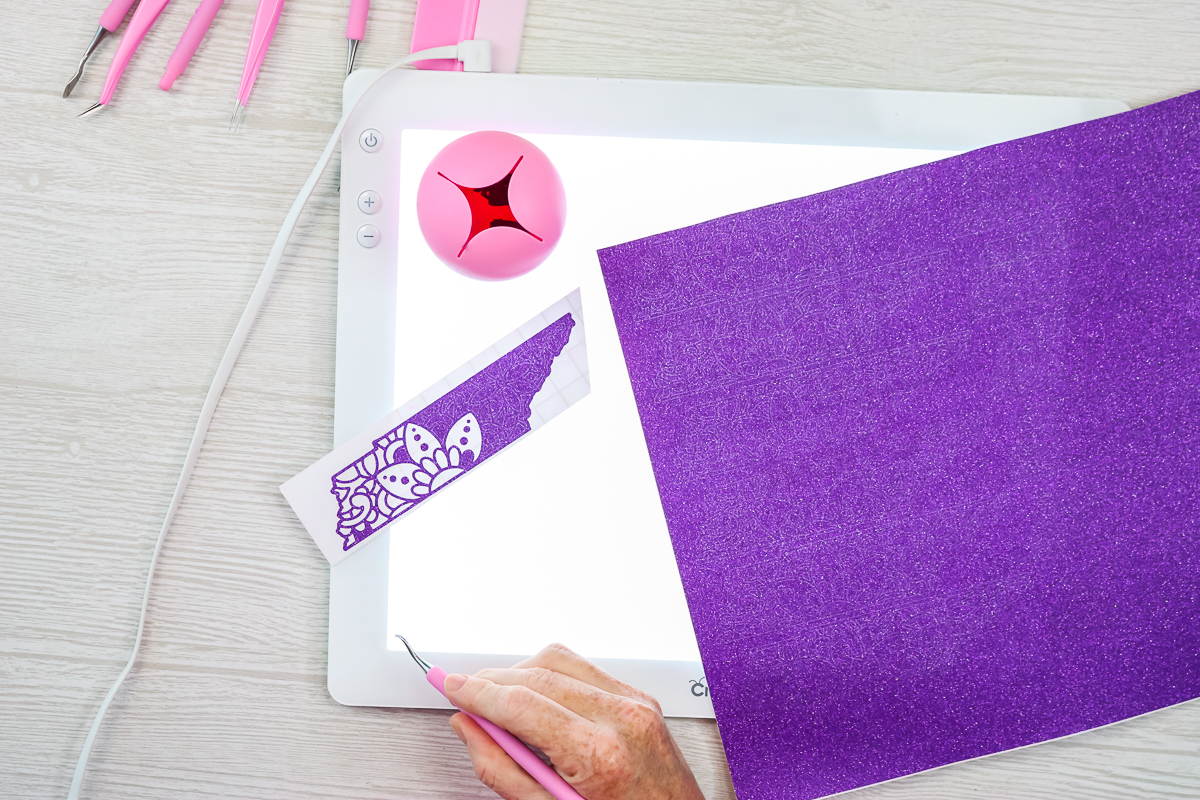 New BrightPad
The first thing I noticed is that the old BrightPad had a plus and a minus button to turn the brightness up and down, and the new BrightPad just has one button. The other thing I noticed right away is that the cord stays in there much, much better. To alter the settings on the new one, you just press the power button and it gets brighter. I do feel like maybe the new one is a little brighter, but it may have to do with the flickering issue I have with my old BrightPad. These are the exact same size.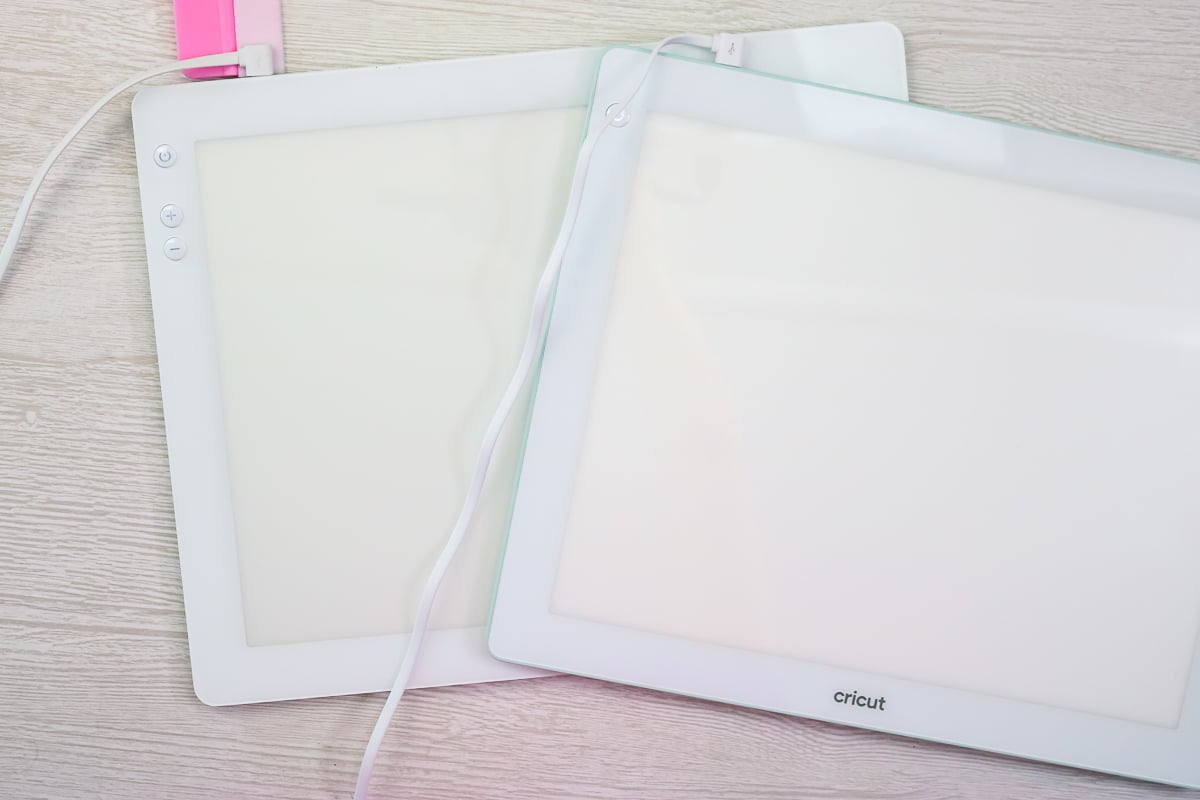 The iVyne Berry sticks on the new one just as well. Again, I don't feel anything after I've scratched it, so it should be a fairly durable surface. And the weeding lines are visible after I have the BrightPad on. Overall, I would say this one is a great alternative to the original.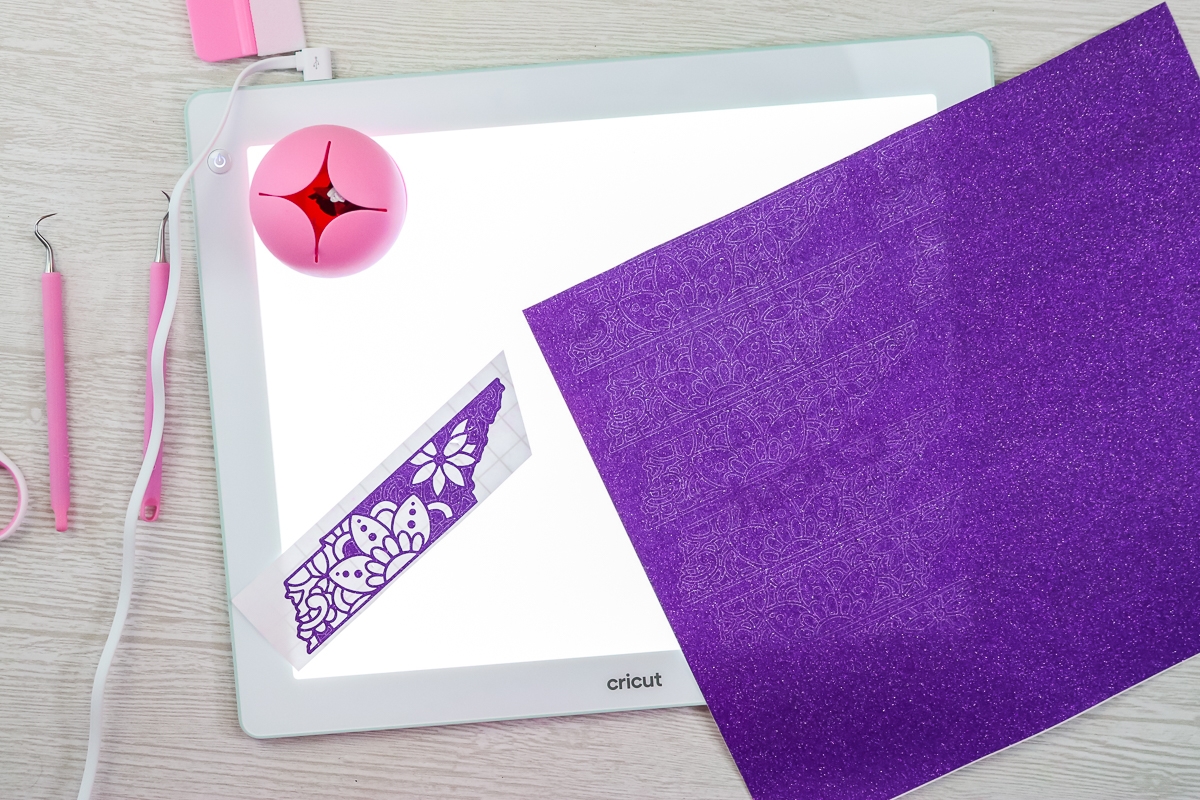 BrightPad Go
Now let's test the Cricut BrightPad Go, which is supposed to be the cordless version of the new BrightPad. It did have a charge right out of the box. When you turn it on, as long as the top button is white, then it's charged. If it's red, it needs charging. With the Go, the plus and minus buttons came back to turn the brightness up and down. The BrightPad Go also has an additional setting. The brightness is comparable between the new BrightPad and the BrightPad. They do say that the battery lasts quite a while in this cordless version. I'm excited about it being cordless because the cord is a headache when you want to take it somewhere to weed.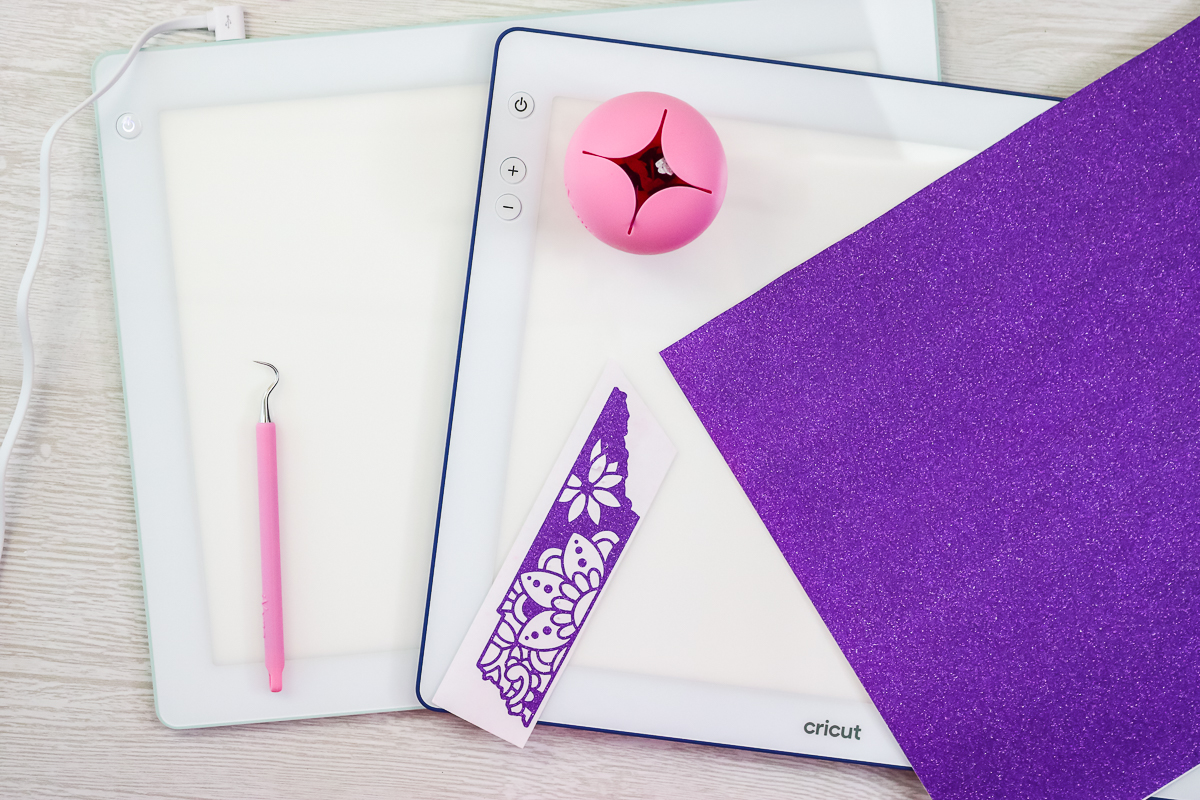 Let's take a look at the colors! These are the backs of each of the Cricut models. The color between the original and the new version is very similar and a mint green. The BrightPad Go, however, has a super cool navy blue color.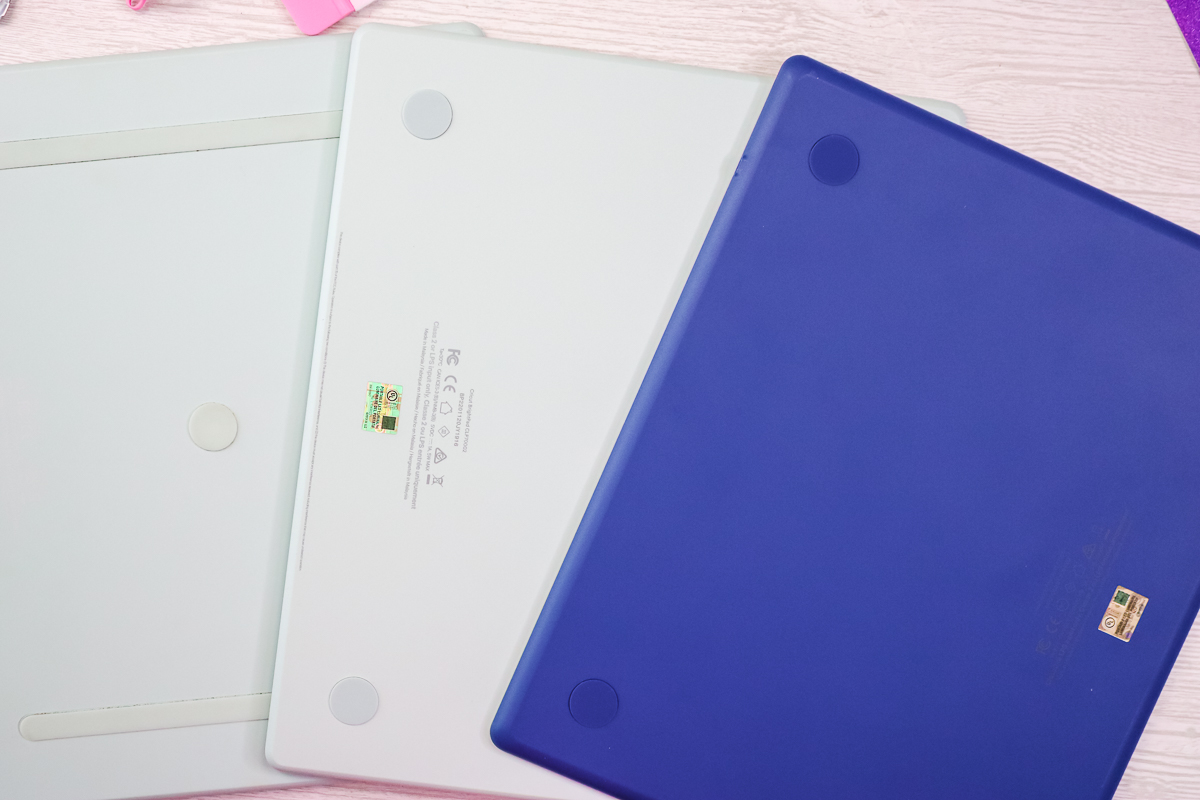 Again, the BrightPad Go makes it much easier to see those cut lines and weed. The iVyne Berry sticks great to it as well. When I scratched the surface with my weeding tools, I could feel and see it more on the BrightPad Go. I could not scratch the surface very much on the other two versions of the BrightPad. You would want to be careful when using your tools because I can definitely feel and see those scratches.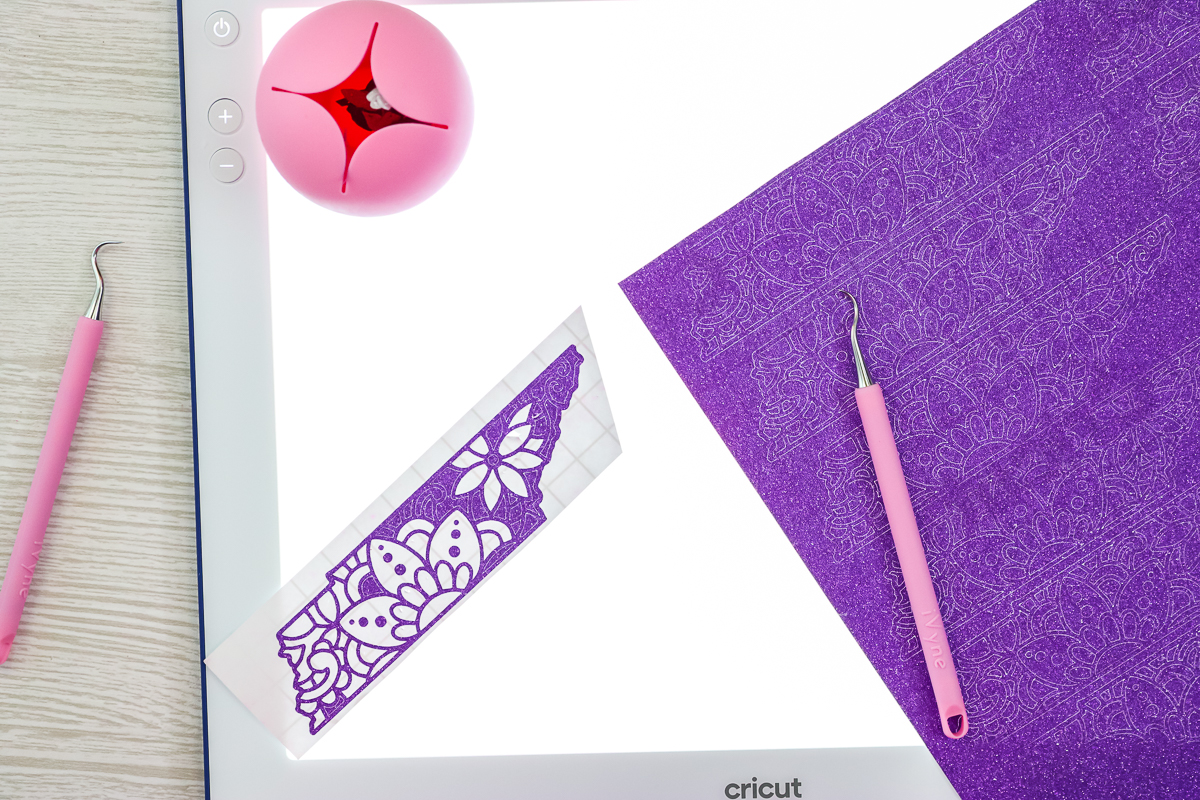 LITENERGY Light Box
Next up is a find on Amazon from a company called LITENERGY. I just picked various listings on Amazon that I thought might work. This one feels much flimsier than any of the BrightPads. It just has one button and it's not really raised. You just kind of brush your finger across it, and hold towards the bottom to make it dimmer and hold towards the top to make it brighter. That's a little odd to me and difficult to use. It is comparable in brightness to the BrightPad Go on the brightest setting. It might be a little bit dimmer, but not a ton.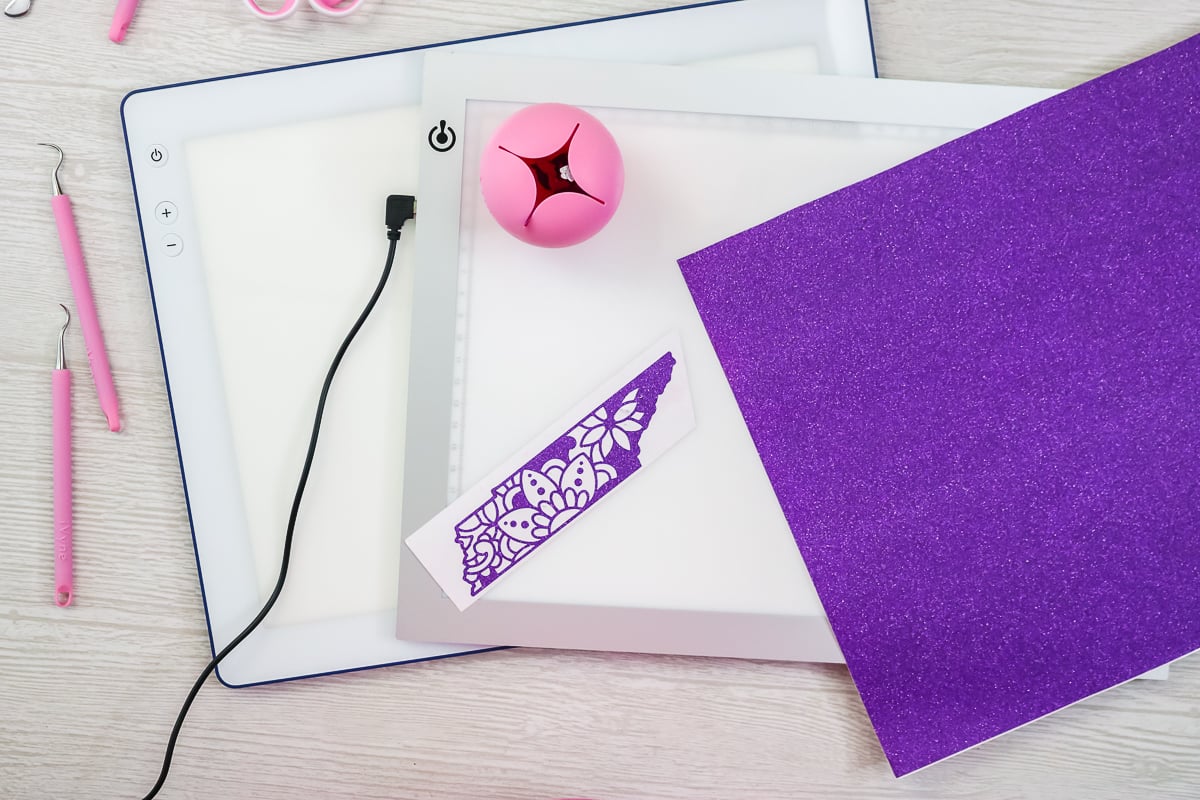 The cut lines are illuminated and you can stick the iVyne Berry to this light pad. However, I can definitely scratch the surface. These scratches are even deeper than what I saw on the BrightPad Go. You would definitely not want to get your sharp tools on the surface of this, as it would definitely scratch up.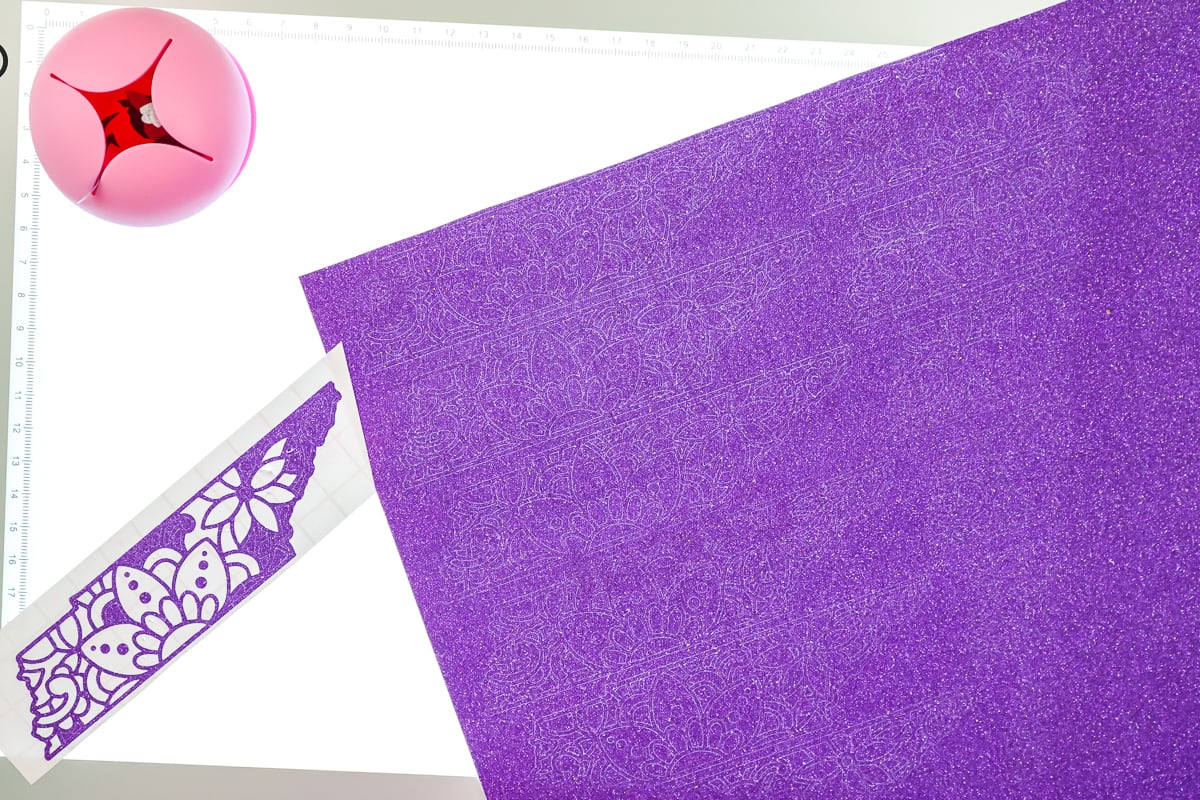 Pink Light Table
The next one is the pink light table. I ordered a completely different listing than the silver – a different brand name and everything. What I received was the same light pad, just in a different color. So, of course, it is very similar. It works the same way with the button, which I don't really like. The brightness is the same as well.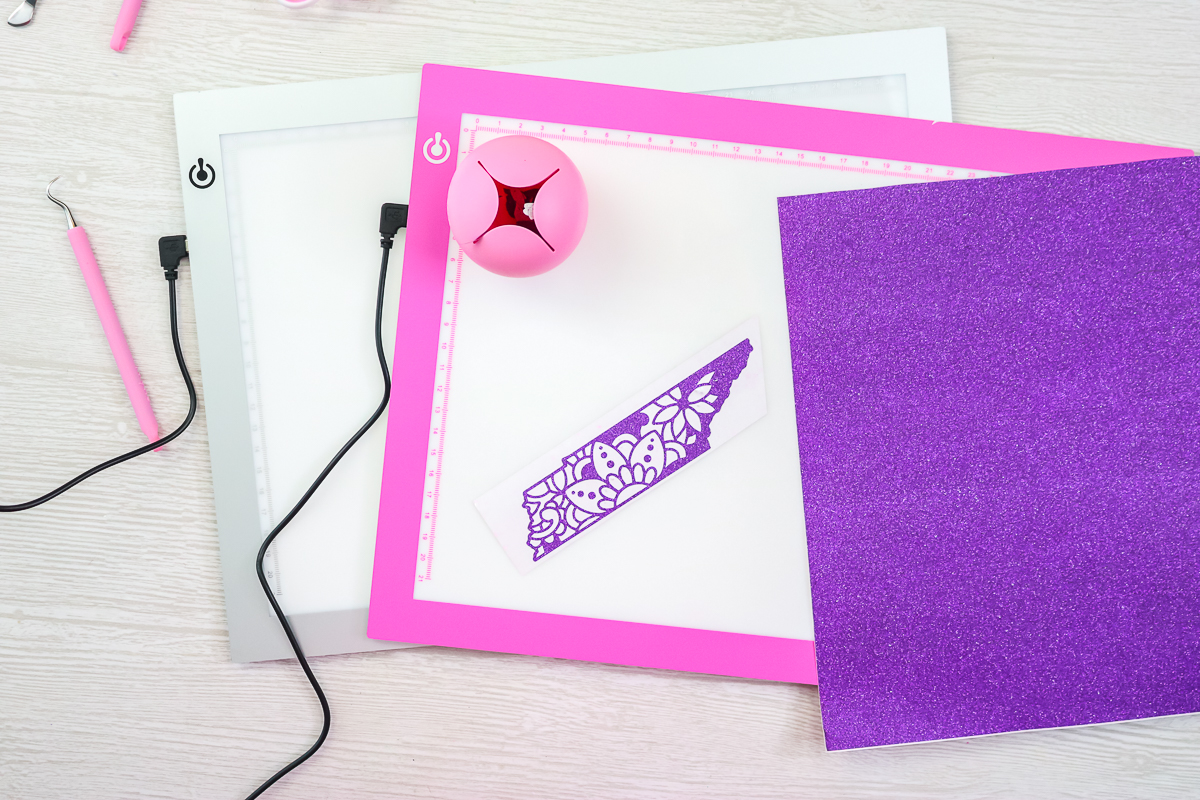 I do feel like it scratches the same amount as the silver one. It's literally the same pad as the silver and performed the same on all of the tests. Again, I'm not wild about it. It's a little flimsy, and I do not like the touch button to adjust the brightness.
iVyne Light Pad
Let's move on to my third one from Amazon. It's actually made by iVyne and they're the ones that make the Berry, as well as the weeding tools I'm using. I do like their other tools, so I'm excited to try their light pad. It does come with a protective film over the top. It just has a sticker in the corner that allows you to easily grip it, and then you just peel back the protective film before you start to use it.
The charging cord is on the side, and there's an on-off button on the side. As you hit that button, it makes it brighter, dimmer, and then off. In comparison to the Cricut BrightPad Go, they both have five settings. The BrightPad Go might be a little brighter. The iVyne is more of a yellow light instead of a white light.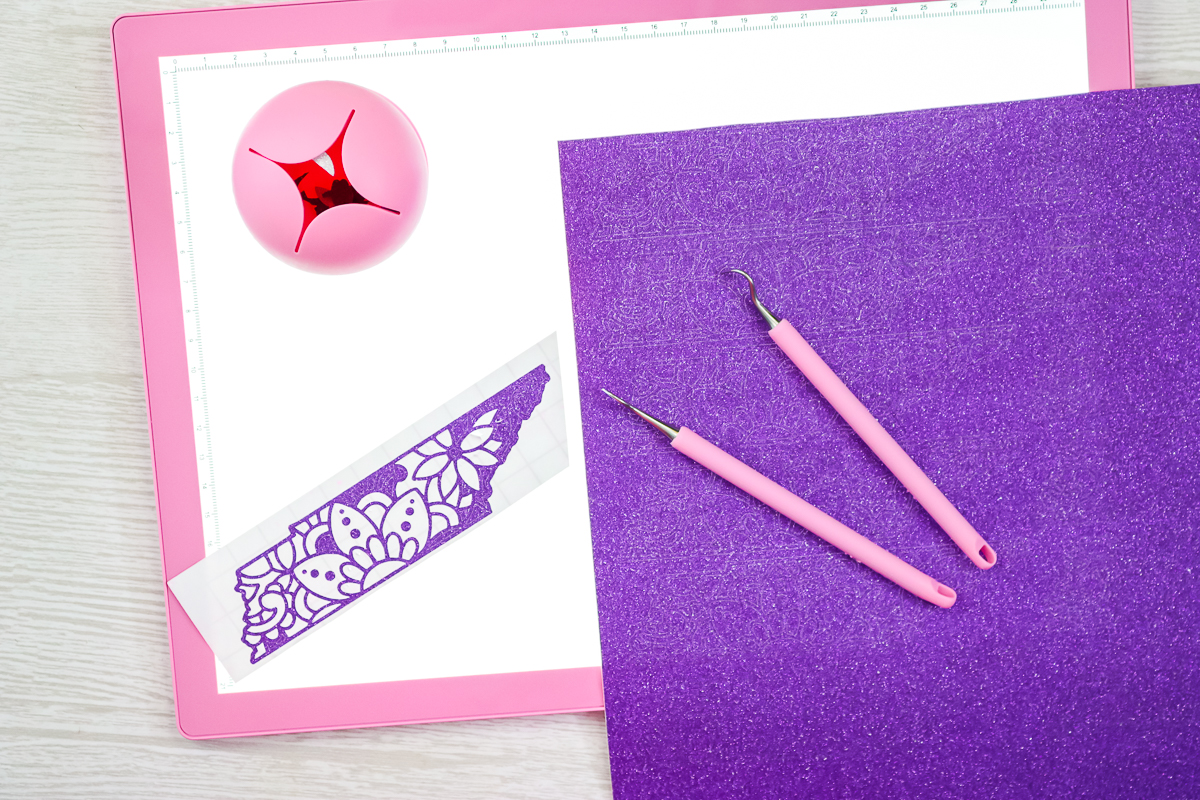 The iVyne model is also cordless. Once you charge that battery, it's a 6 1/2-hour battery life. The light makes it super easy to see those weeding lines. I can stick my iVyne Berry over to the side, and then just clean my weeding tool off onto it. I feel like the scratch resistance is definitely comparable to the BrightPad Go. The iVyne model is a lot less expensive and comes in some amazing colors. It's definitely a good option for those looking for something similar to the BrightPad Go. And it even feels as heavy-duty as the BrightPads themselves. 
Which Light Box is For You?
Let's talk about the best cordless and corded model of a BrightPad or lightbox. Then you can use that to decide which you should use in your craft room.
Best Cordless Light Pad
I think that the iVyne and the BrightPad Go are equivalent, both in brightness and durability/scratch resistance. For the money, I would probably go with the iVyne because it is considerably cheaper. If you are just a Cricut fan and love all their products, I don't think you can go wrong with the Cricut BrightPad Go though.
Best Corded Light Pad
For the corded versions, I did not find a great alternative. The original BrightPad, of course, I don't like because of the cord. The new BrightPad fixed the cord issue, so I really do like it. The two I ordered off of Amazon were just a fail for me. They were super cheap and flimsy construction, and the surfaces scratched really badly. They are a huge no from me. If I had to have the cord, I think I would go with the Cricut BrightPad itself, but I think you should definitely consider the cordless models. I think you will be happier. 
My Personal Favorite
For me personally, my two favorites are definitely the cordless versions. I absolutely struggle with that cord of the original BrightPad, and I'm not going through that again. I would rather just charge it and use it cordless. Again, I would probably pick up the iVyne version if I wanted to save money or if I wanted a specific color option. I really do love the pink one that I used in this post.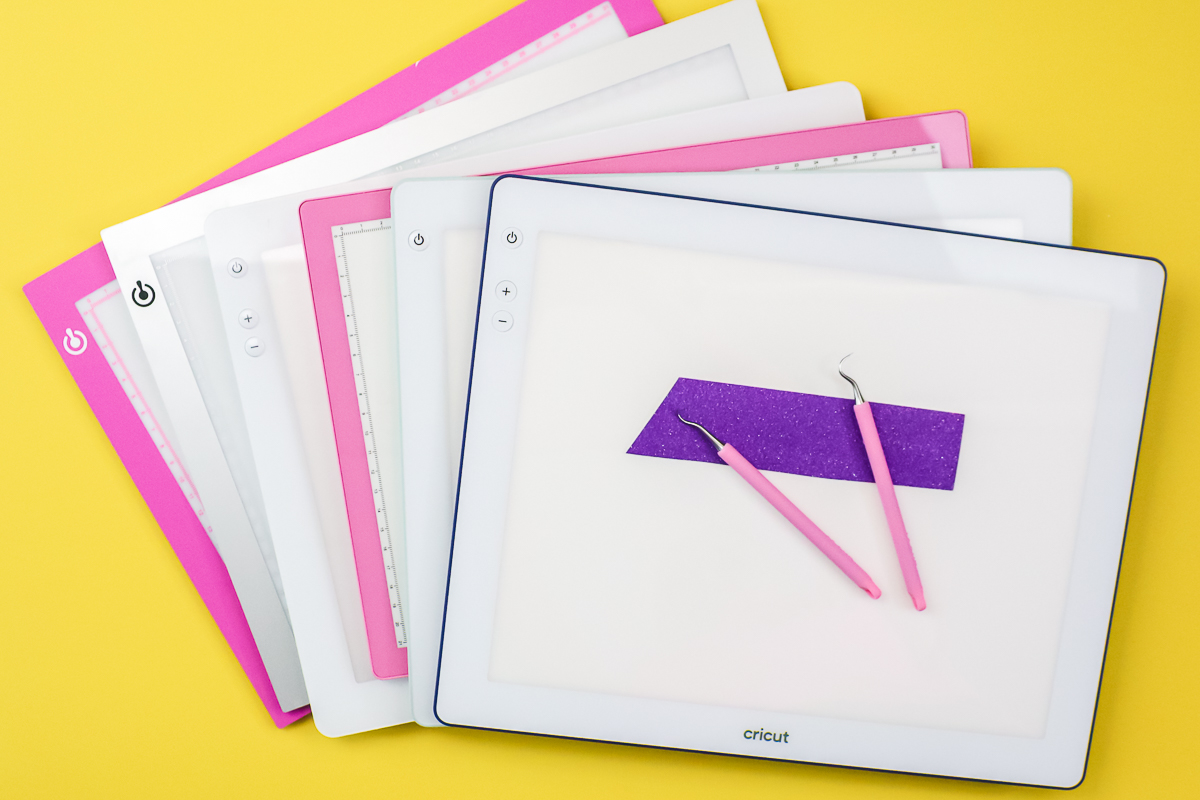 Do you need a lightbox for weeding?
That brings us to the question – do you need a lightbox for weeding? If you have struggled with seeing the cut lines on vinyl or HTV, a lightbox or a BrightPad will definitely help you with that. I can guarantee you will see a difference. You can definitely just take your piece of vinyl to a bright window in your home and weed it. However, if you have a ton of weeding, it's really nice to sit down in front of the television with a light pad, turn it on, and start weeding away. In fact, that's why I would recommend the cordless version.
I definitely like a light pad for my crafting because I struggle, personally, especially with the glitter. I basically just use a lightbox for the glitter, though. The other ones I seem to be able to see pretty well without any assistance. So, if you only use glitter once a year, for one small project, I probably would not invest in a lightbox. If glitter is your favorite and you struggle with seeing the lines and weeding it, a lightbox or BrightPad will help you out.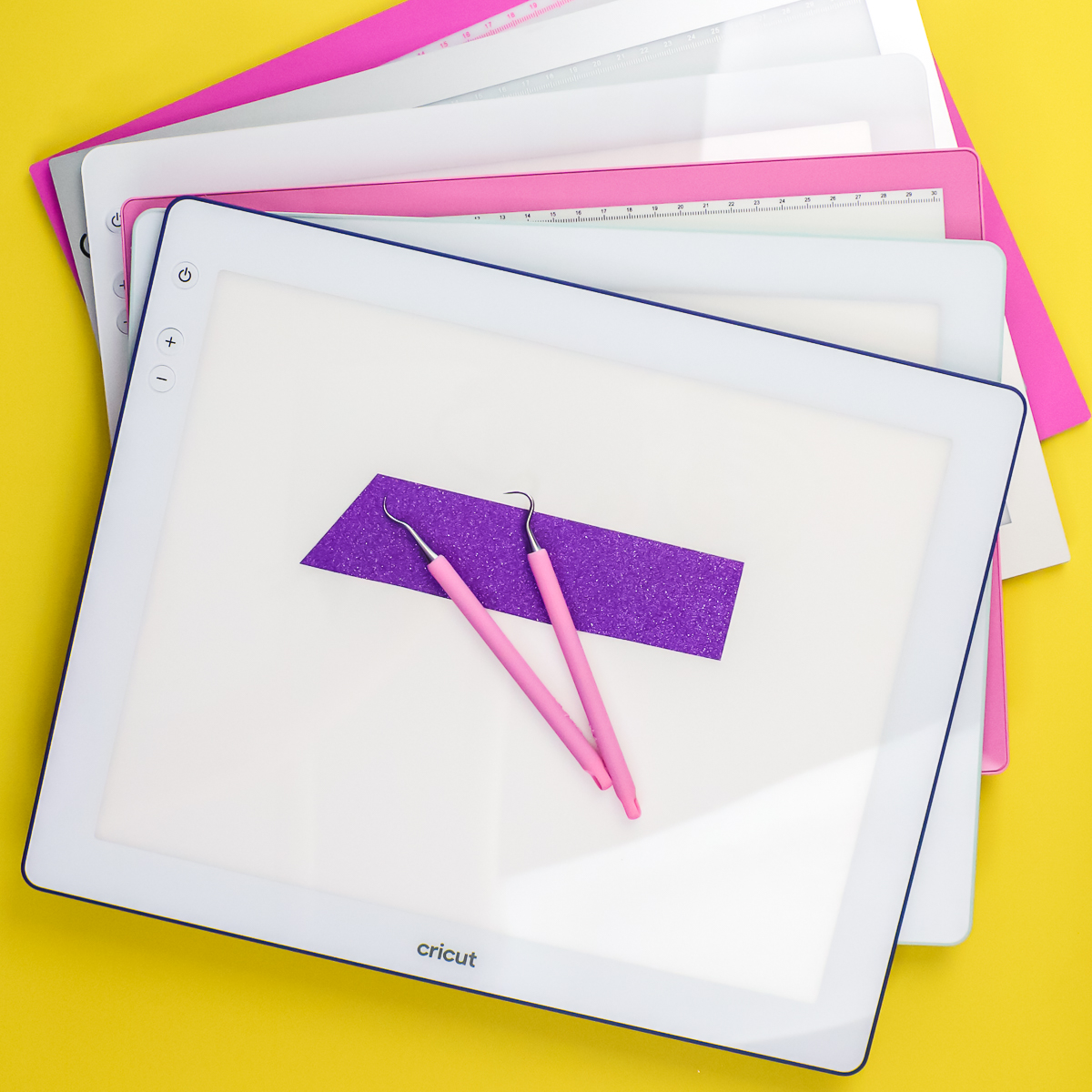 So, grab your glitter vinyl, grab your lightbox or BrightPad, and get to crafting with your Cricut machine. I hope this BrightPad and light pad comparison has helped you decide which of these is right for you.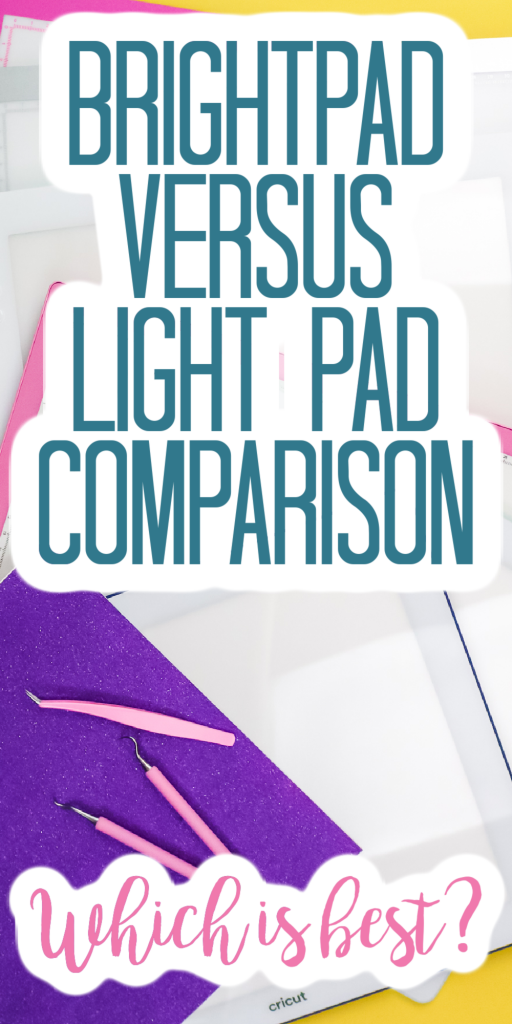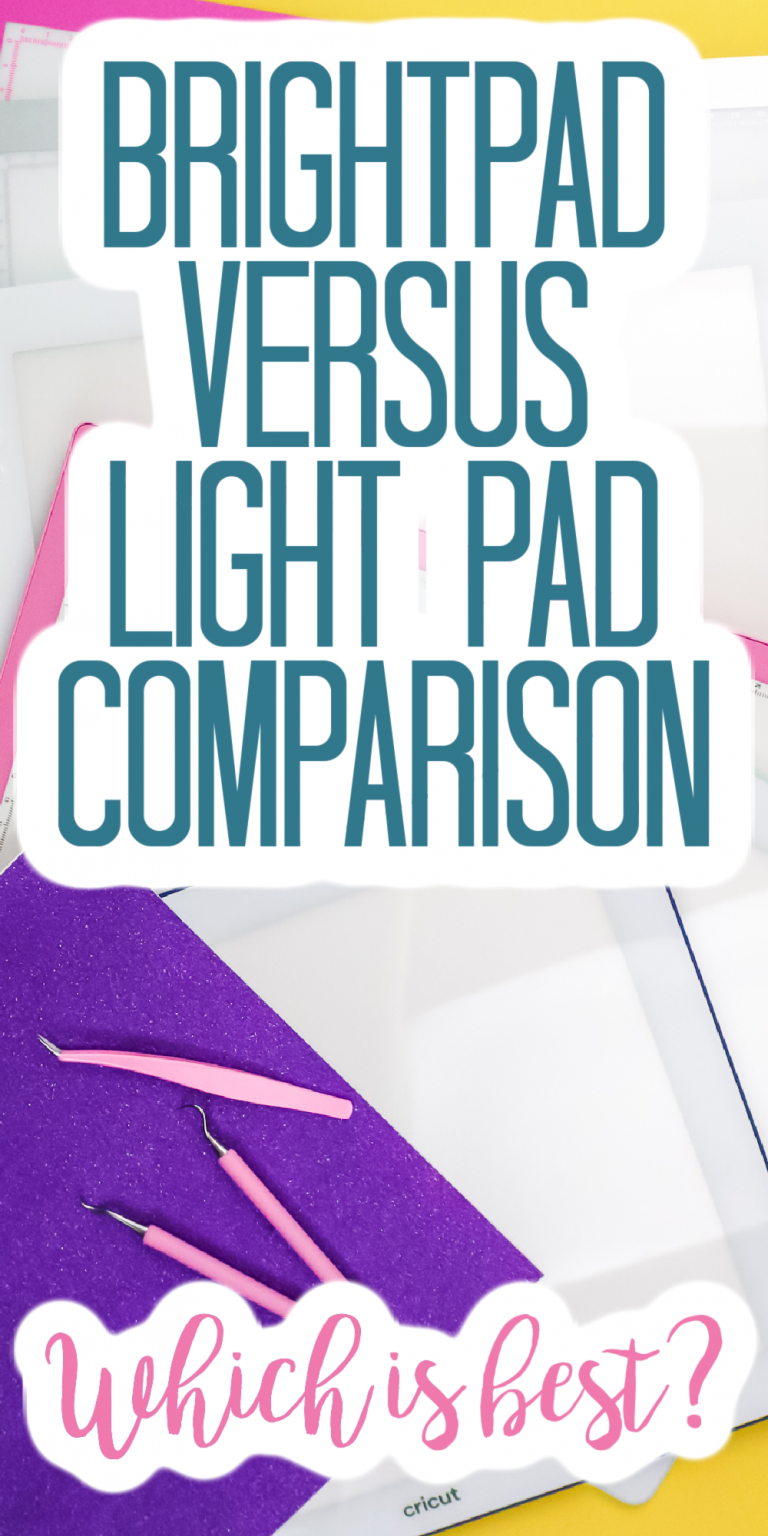 [ad_2]

Source link